The three new African lions, 'Mufasa',' Scar' and 'Kovu', celebrated their third birthday on 29th May at the Emperor Valley Zoo! A special Lion Birthday Party was held by Zoo staff and all Zoo patrons were invited to be part of this very special occasion.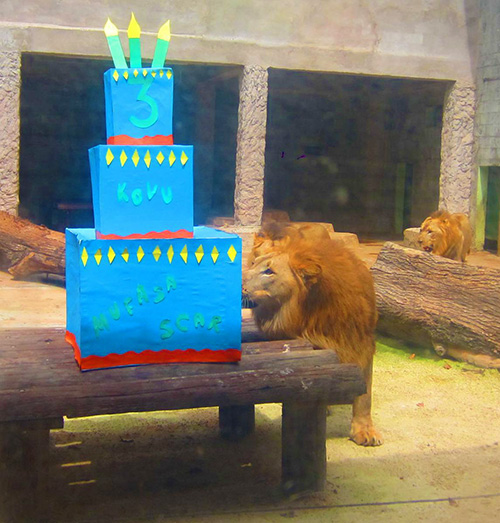 Hundreds of Zoo visitors were excited as the three lion brothers 'cut' their 5 foot tall birthday cake, customised with each of their names on it. Inside, they found their favourite- delicious pieces of raw meat! 'Mufasa', the largest of the three lions, enjoyed ripping open his birthday presents. This activity was part of the ongoing Animal Enrichment Programme at the Emperor Valley Zoo. All children who visited the Zoo on this special day received birthday cake courtesy the lions.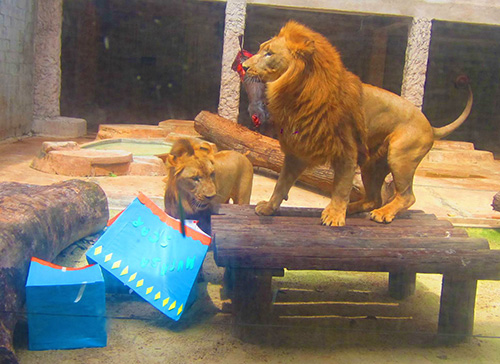 The lion brothers arrived at the Emperor Valley Zoo in January of this year. They enjoy running and playing with each other at their new Zoo home. At just 3 years old, these lions are young, active and still growing! African lions can reach up to over 400 lbs and live up to 25 years in captivity.