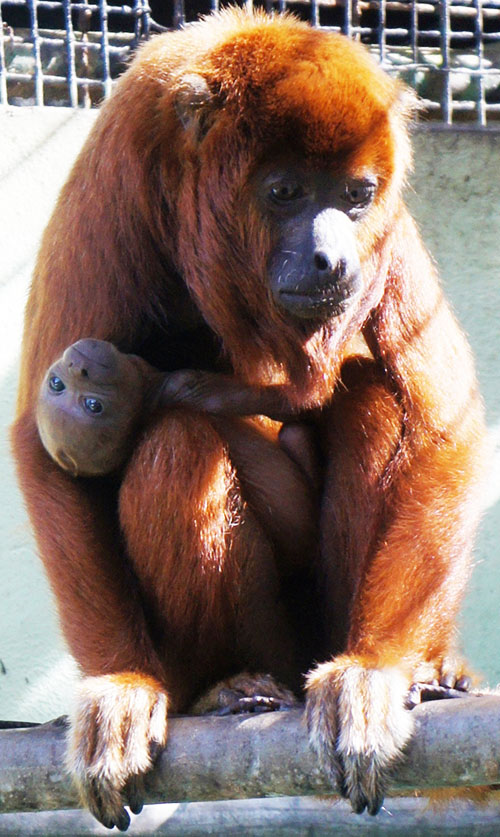 On Saturday the 5th of October the Emperor Valley Zoo welcomed a new arrival! 'Gloria' the red howler monkey gave birth at approximately 1pm that day.
Gloria is the matriarch in the Zoo's resident red howler monkey troop. This is her fifth birth in the eight years she has been at the Zoo.
Both infant and mother are doing very well and are on display.