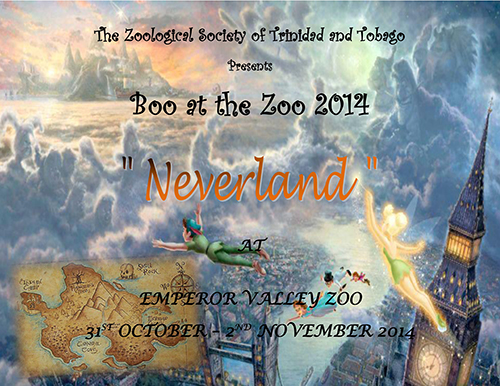 Calling all pixies and pirates, lost boys and ghouls to join us at "Neverland" from 31st October – 2nd November 2014.  Come dressed as your favorite Neverland character and join Peter Pan, Tinkerbell, mermaids, pixies and fairies, the lost boys and Indians and many more to have fun at the Emperor Valley Zoo.  
Also don't forget to visit the dark side of Neverland at the A-scarium, where you will find "Tick Tock" awaiting Captain Hook to walk the plank, and swamp creatures, pirates, ghosts and other characters from the area lurking in the shadows awaiting you, their specially invited guest, to join their Halloween haunt. 
Boo at the Zoo 2014 runs during the regular Zoo opening hours from 10:00am to 6:00pm.  
Regular admission fees apply.