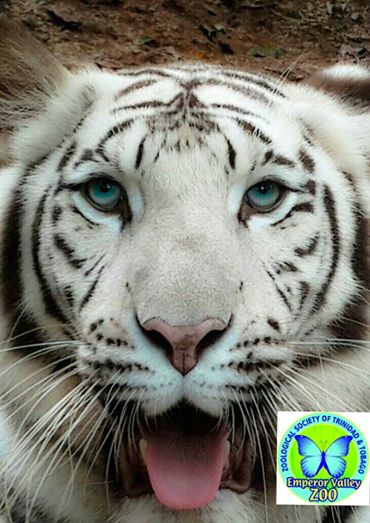 The Emperor Valley Zoo is pleased to announce that Rajasi, the three-year old white female Bengal tiger which came in March 2014 has given birth to two cubs on the morning of Saturday 10th January 2015. In spite of this being her first pregnancy, Rajasi coped admirably during the birthing process in her specially prepared den and has taken to her motherly duties with great care. The cubs are in good condition and will be monitored continuously to check on their progress.

For the first two weeks Rajasi will be left undisturbed with her cubs to facilitate nurturing and bonding and thereafter the cubs will undergo a more thorough examination. Should there be any cubs requiring special attention, the Zoo is in a state of readiness to intervene and provide round-the-clock care.

Although there are requests from other Zoos for the cubs, Rajasi will not be separated from her cubs until they are ready for weaning. Additionally, any exchanges will only be made with facilities with the demonstrated ability to house and keep them in a safe and comfortable environment.

The Zoo is pleased at yet another milestone in its relatively short history as this birth of white Bengal Tiger Cubs is a first for the institution. For the record, the last tiger cub to be born at the Zoo was in the 1980s, when "Bobtail" was born, but she was an orange Bengal Tiger.

Gupte Lutchmedial
President, Zoological Society of Trinidad and Tobago
10/01/15
You can you name the cubs. Click to download the Press Release.