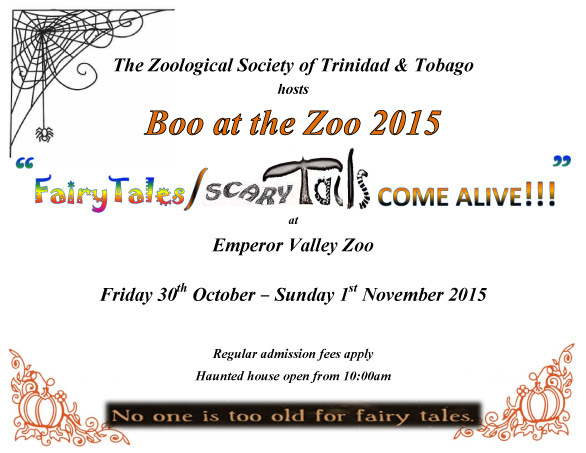 It's that time of year when Emperor Valley "Zoo Boo" returns. We are calling all ghouls and goblins, fairies and scaries, princesses and princes down to the Emperor Valley Zoo, from Friday 30th October thru to Sunday 1st November 2015.
Come join us...
Lets make all our "Fairy Tales/Scary Tails" come alive!!!
Even the animals join the fun during Boo at the Zoo! Stay posted to find out when your favorite Zoo residents are getting Halloween surprises.
Soooo come let's have lots of howler-ween fun at our ascarium where many of us go batty!!! The Ascarium will be opened from 10:00am each day.
See you there all dressed up in your spooktacular costumes. Regular admission fees apply.
"Happy Howl-oween"
Click to view the Boo at the Zoo Flyer
Click to view the Boo at the Zoo Details