On Republic Day (September 24th) the Zoological Society of Trinidad and Tobago opened its doors to the children of our beautiful country. The children and visitors were treated to a petting zoo and were informed about the petting zoo animals and the on going educational "Zoo to you" program promoted by the ZSTT and Rotary Club of San Juan. There was also the added attractions of face painting and a bouncy castle.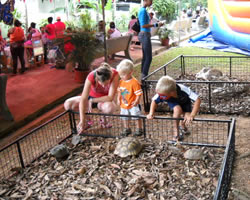 These young boys look on as their Mom touch the Tortoises, which are part of the petting zoo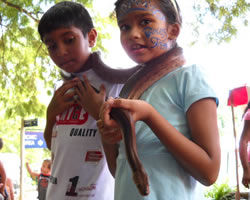 Little girl and boy hold Sammy the Rainbow Boa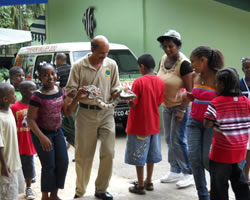 Visitors facinated by Zookeeper Bunyon as he brings out Bernard, the Royal Python, for the petting zoo.